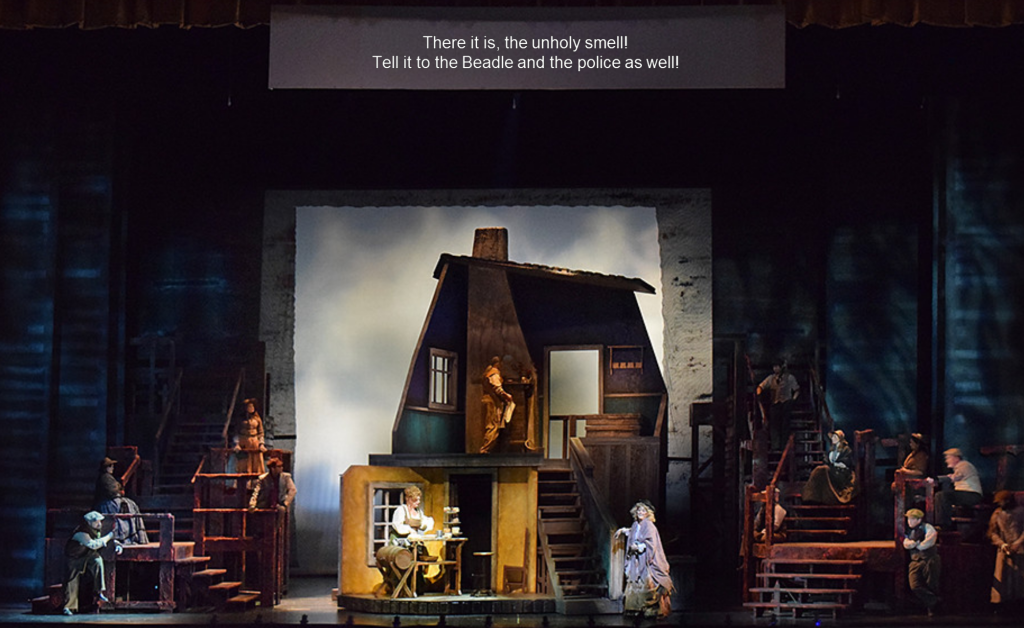 Musical theater supertitles are still relatively new, but more and more companies are seeing the benefit of providing supertitles for musical theater presentations. Some musicals such as Sweeney Todd have a large amount of text being sung often by opera companies presenting musicals sung by operatically trained vocal artists. As more and more opera companies offer musicals to supplement their season and bring in new audiences, providing supertitles becomes increasingly important.
In addition to ensuring your audience is able to understand every word being sung, musical theater supertitles also offer something even more beneficial: outreach to the hearing-impaired.
Photo by Nathan Arthur, Sweeney Todd at New Orleans Opera, 2017
---
Available Rentals
The cart icon can be used to purchase the titles directly online. Be sure to use the proper coupon code if your organization qualifies for a discounted rate.
The Desert Song 🛒
A Little Night Music 🛒
(Coming Soon: Naughty Marietta)
Pippin 🛒
The Sound of Music 🛒
The Student Prince 🛒
Sweeney Todd 🛒